Hoodoo 5K / 8K Fall Trail Run Trail Run
September 22nd 2018 10:00am
Organizers: Jim Webster (Event Director), Danielle Burki (Host)
Map: Hoodoo Fiver
Fall Hoodoo 5 K & 8 K Trail Run
Bring on the fall with our first trail run of the season (yes, we're running late). A colourful 5 km or 8 km loop on the Hoodoo trail along the beautiful St Mary's River. We'll be out there rain or shine, the fall colours don't care so neither should we.
Race Day Start - Saturday, September 22nd at 10:00 am
Meet at the Hoodoo Trail parking lot: heading out of Marysville toward Cranbrook, it's on the right, past the North Star Rail Trail, opposite Stirton Road.
Registration & check-in is 9:15 am - 9:45 am, with the main race starting at 10:00 am.
5Km Run (10 am)
8Km Run (10 am)
1000 M Kids "race" (10:30 pm)
Individual Entry Fee: - Talk about a fall special
$2 per entry (2018 KOC members - if you entered Round the Mountain you're a member)
$7 per entry (non members) includes 2018 Kootenay Orienteering and Trail Running Club (KOC) membership
Kids Entry Fee (16 and under):
$1 for KOC members
$5 per entry (non members) includes 2018 membership
** Bring cookies or cake or offer to help and get a free entry.
Members and membership refers to being a 2018 member of the Kootenay Orienteering and Trail Running Club or another club affiliated with Orienteering Canada
No payment required until September 22nd between 9:15 AM & 10:00 AM .
Thank you for pre-registering. Pre-register on-line, pay on the day. Add $3.00 if you haven't registered in advance.
Special thanks for our prize sponsors: Healing Hollow Oils. Save on Foods, Purcell Outdoors, Stoke Juices! Please show them your support.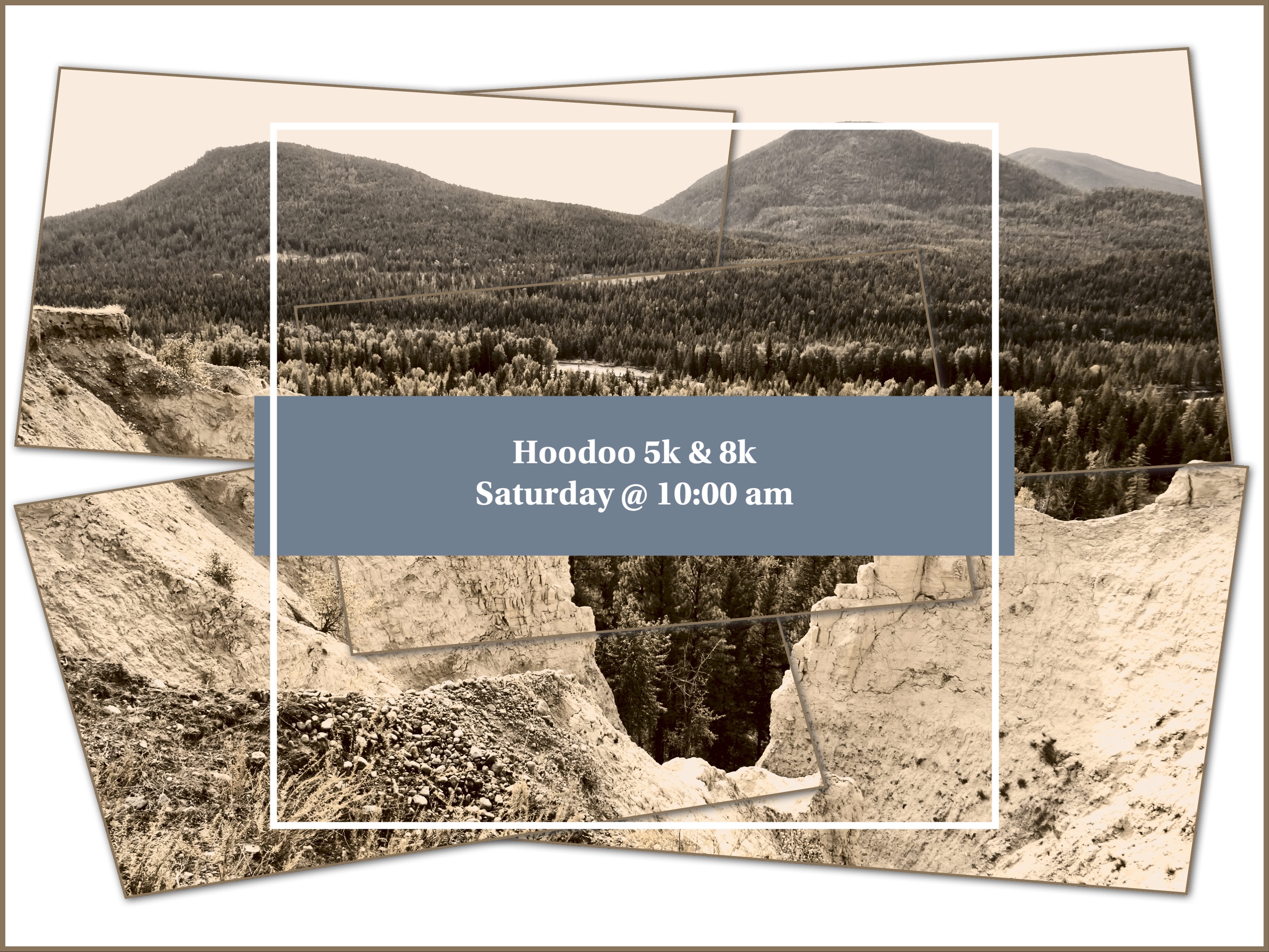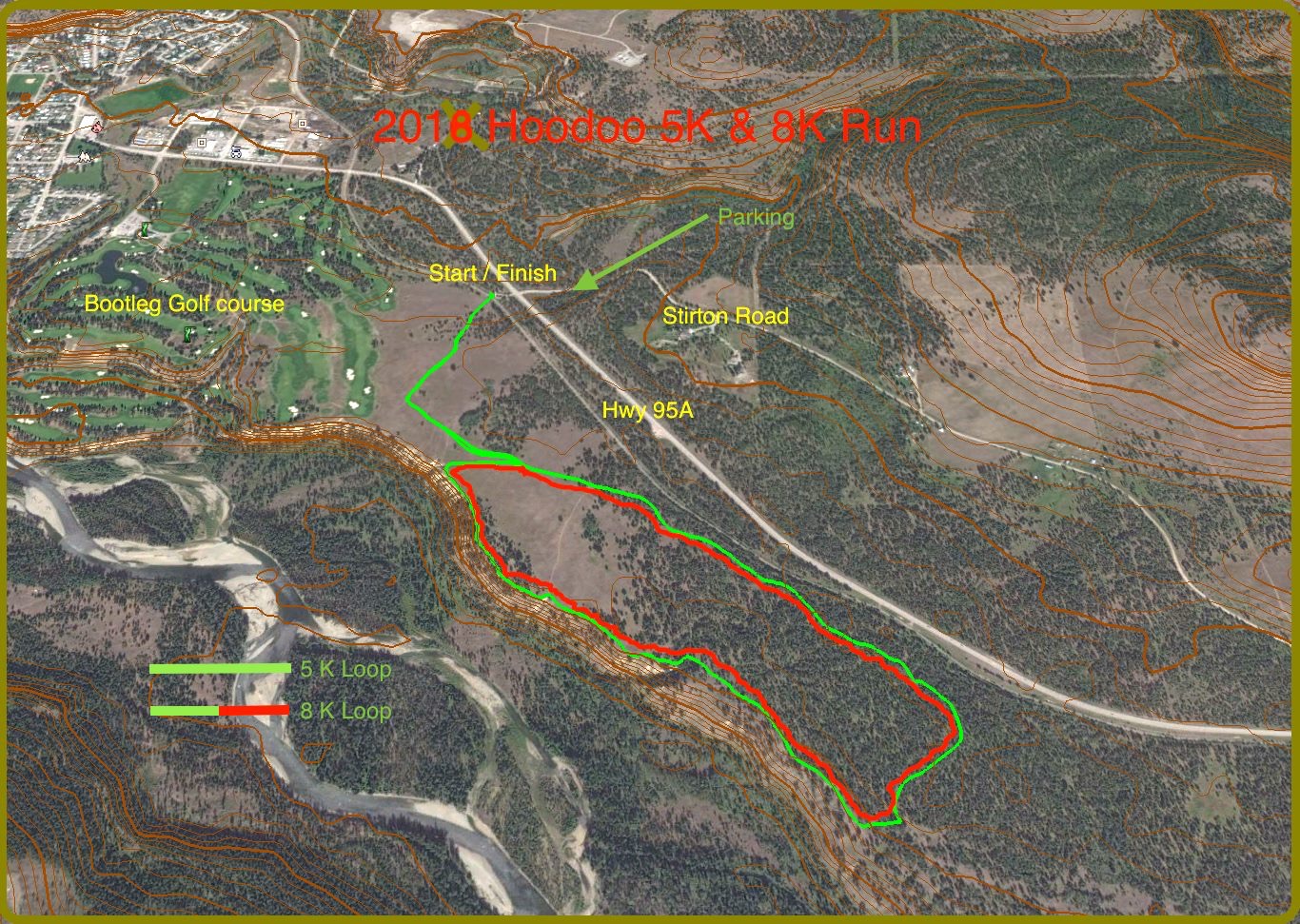 ---
---
Location