Epic Virtual Ski-O Ski O
February 24th 2021 12:00pm - March 10th 2021 12:00pm
Organizer: Wakana Heilman (Event Director)
Map: Kimberley Nordic Epic Virtual Ski-O
Epic Virtual Ski-O
A ski orienteering course that you can do on your own time and at your own speed. The course opens February 20th and will be available until the end of ski season 2021. All you need is to print the attached course map then install the free MapRun6 app on either your Android or Apple phone. Open the app and register your name then you can select the event / course you wish to ski. Presently there are two to choose from, in Kimberley, but we plan to add more as the season progresses.
After you have completed the course your track (route skied), your split times and total elapsed time will automatically upload to the event leaderboard where you can compare your route to others that have completed the course. http://maprunners.weebly.com
For more details checkout the Quick Guide.
So here at the steps:
Print yourself a copy of the map
Install MapRun6 app
Register Your Name
Select Event
Canada
British Columbia
Kimberley
Epic Virtual Ski-O
4. Head to the Kimberley Nordic Centre / Open the App and Select Proceed to the Start

Listen for the beep at the start triangle then ski the course in order. You should hear a beep as you reach each check point.
As you finish your track and time are automatically uploaded to the leader board.
Epic Virtual Ski-O.jpg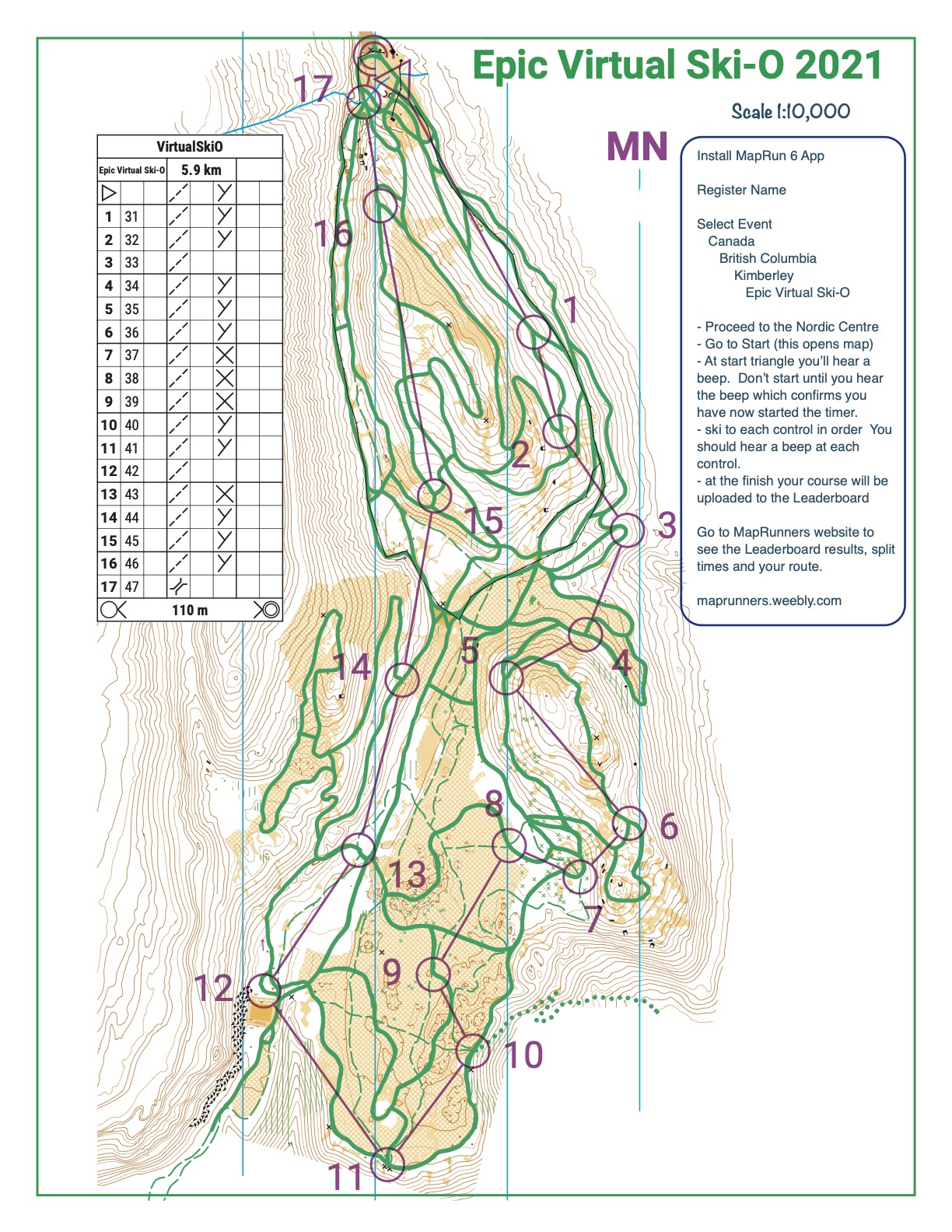 http://maprunners.weebly.com/quick-guide.html
---
Location