Kootenay Orienteering Training & Coaching Camp Standard
May 1st 2015 5:00pm - May 3rd 2015 3:00pm
Organizers: Jakub Sumbera (Organizer), Brent Langbakk (Event Director), Jim Webster (Assistant)
Debrief:
Two days of perfect spring weather for orienteering. Coach Brent Langbakk designed a coaching program that focussed on various orienteering techniques. Special instruction was provided to the six assistant coaches who then worked with the athletes in small groups. Two events: a sprint and middle were also included in the weekend.
Sprint Distance Results - May 2nd Invermere J. A Laird School Split times, WinSplits Online
Middle Distance Results - May 3rd Lillian Lake Split times, WinSplits Online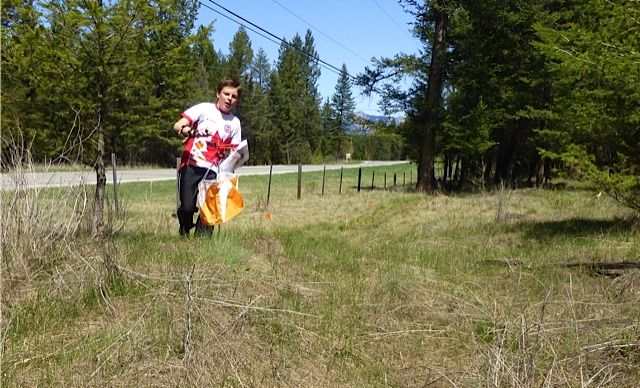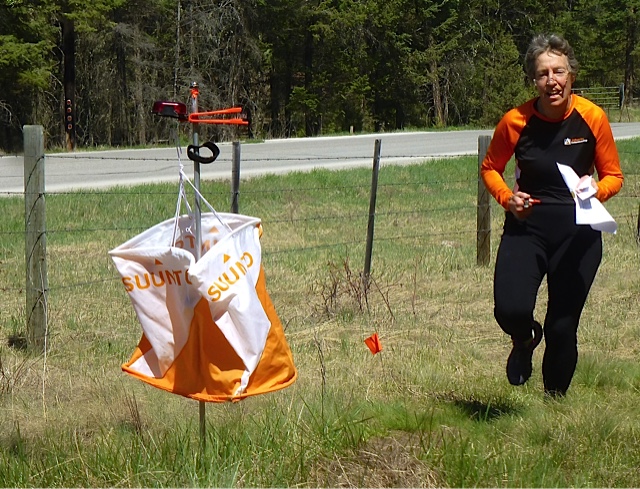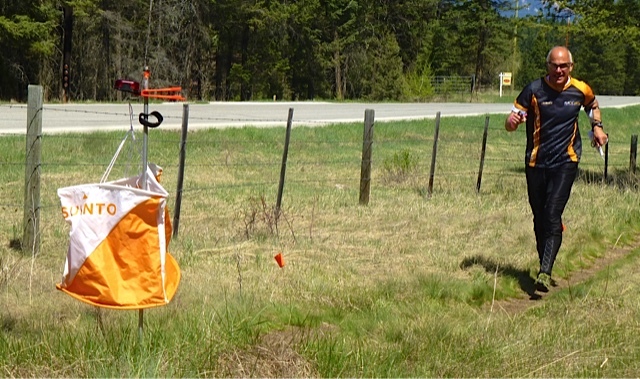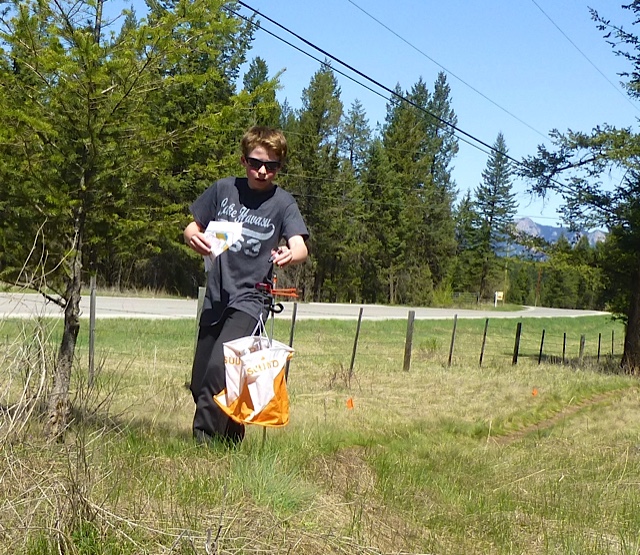 Two clinics in one. Orienteering skills training and Orienteering Coaching. Those taking the coaching training get a $20 discount.
A weekend of athlete development and coaching skills and practical development.
two events on two maps: a sprint, in Invermere and a middle distance on Lillian Lake
members of the national High Performance program will be also be participating
two streams: improve your coaching skills or improve your orienteering skills
Best Western hotel is directly across from the bakery and within a short distance of the sprint map.
Great maps and open terrain.
Saturday Night Pasta Dinner Includes: spaghetti dinner with a choice of two sauces (meat or veggie); garlic toast, caesar salad; tea or coffee.
Master Coach: Brent Langbakk High Performance Coach: Ross Burnett
Location: Invermere, BC
| | | | | |
| --- | --- | --- | --- | --- |
| What's Included | Adult | Age 13 - 16 | Coaching Clinic | After April 18 |
| Training, 2 Events, 2 Nights Accommodation, Breakfasts (2) & Pasta Dinner (dble room) | $220 | $200 | - $20 | +$25 |
| Training, 2 Events, 2 Nights Accommodation, Breakfasts (2) & Pasta Dinner (trple room) | $185 | $165 | - $20 | +$25 |
| Training, 2 Events, 2 Nights Accommodation, Breakfasts (2) & Pasta Dinner (quad room) | $165 | $145 | - $20 | +$25 |
| Training, 2 events, Pasta Dinner | $85 | $65 | - $20 | +$25 |
| Two Events Only ( Sprint on Saturday & Middle Distance on Sunday) | $25 | $20 | | $25 |
| Sprint Event Only | $15 | $10 | | $20 |
| Middle Distance Event Only | $15 | $10 | | $20 |
Weekend Outline (subject to finalization)
| | | | | |
| --- | --- | --- | --- | --- |
| Day | Time | Location | Activity | Goals |
| Friday | 5:00 PM | Invermere Inn | Trail & forest run | warm up - running tips |
| Friday | 7:00 PM | Best Western | Athlete welcome | how to maximize camp |
| Friday | 8:00 PM | Best Western | Coaching Talk | Effective Instructions and Feedback/ Sat plan |
| Saturday | 9:00 AM | JA Laird School | Sprint | speed section |
| Saturday | 11:00 AM | Lillian Lake | Coach Meeting | Debrief/PM plan |
| Saturday | 1:00 PM | Lillian Lake | Map session | compass/strategy |
| Saturday | 3:00 PM | Lillian Lake | Map session | contour interpretation |
| Saturday | 5:00 PM | Best Western | Athlete debrief | Coaches help athletes evaluate |
| Saturday | 6:00 PM | Best Western | Pasta Supper | Relaxation |
| Saturday | 8:00 PM | Best Western | Coaching Talk | Time Saving Tips/Sunday Plan |
| Sunday | 9:00 AM | Lillian Lake | Map session | precision compass |
| Sunday | 11:00 AM | Lillian Lake | Map session | control taking |
| Sunday | 1:00 PM | Lillian Lake | Pre-race Plan | Coaches walk athletes through proper Pre-race plan |
| Sunday | 2:00 PM | Lillian Lake | Event | put the skills learned to use |
| Sunday | 4:00 PM | Lillian Lake | Coach Meeting | reflection and wrap-up |
---
Location