TNT - Myrtle Benchlands (south) Thursday Night Training
June 1st 2017 6:00pm
Organizer: Jim Webster (Organizer)
Myrtle Benchlands Mini Rogaine

What's a mini-Rogaine?
A 90 minute team (or solo) navigation event where teams will have 90 minutes to collect as many points as they can by finding up to 15 different control points, each with a specific point value. The more points you collect, the higher your score. The team with the top score is the overall winner.
Registration - Free
Pre-registration is prefered. Register below, as an individual, then add the name of your team in the comments box. Each team member should register. Late registration, on Thursday night is ok but pre-registration helps us print the correct number of maps. (reduces waste)
Location
Check-in and the start is at the entrance to Forest Crowne, just off Hwy 95. After you turn off the highway go about 300 metres, turn right and park.
Map
The area is open forest, with lots of depressions and small knolls. The area was professionally mapped in 2016 by Remo, from Italy. This is our first event on this map and we are very excited about the quality of both the map and the area for orienteering. Scale is 1:10,000
Control Points
Control points are marked on the map by a red circle. A special orienteering flag will be hung in the middle of the circle. This is where you check-in.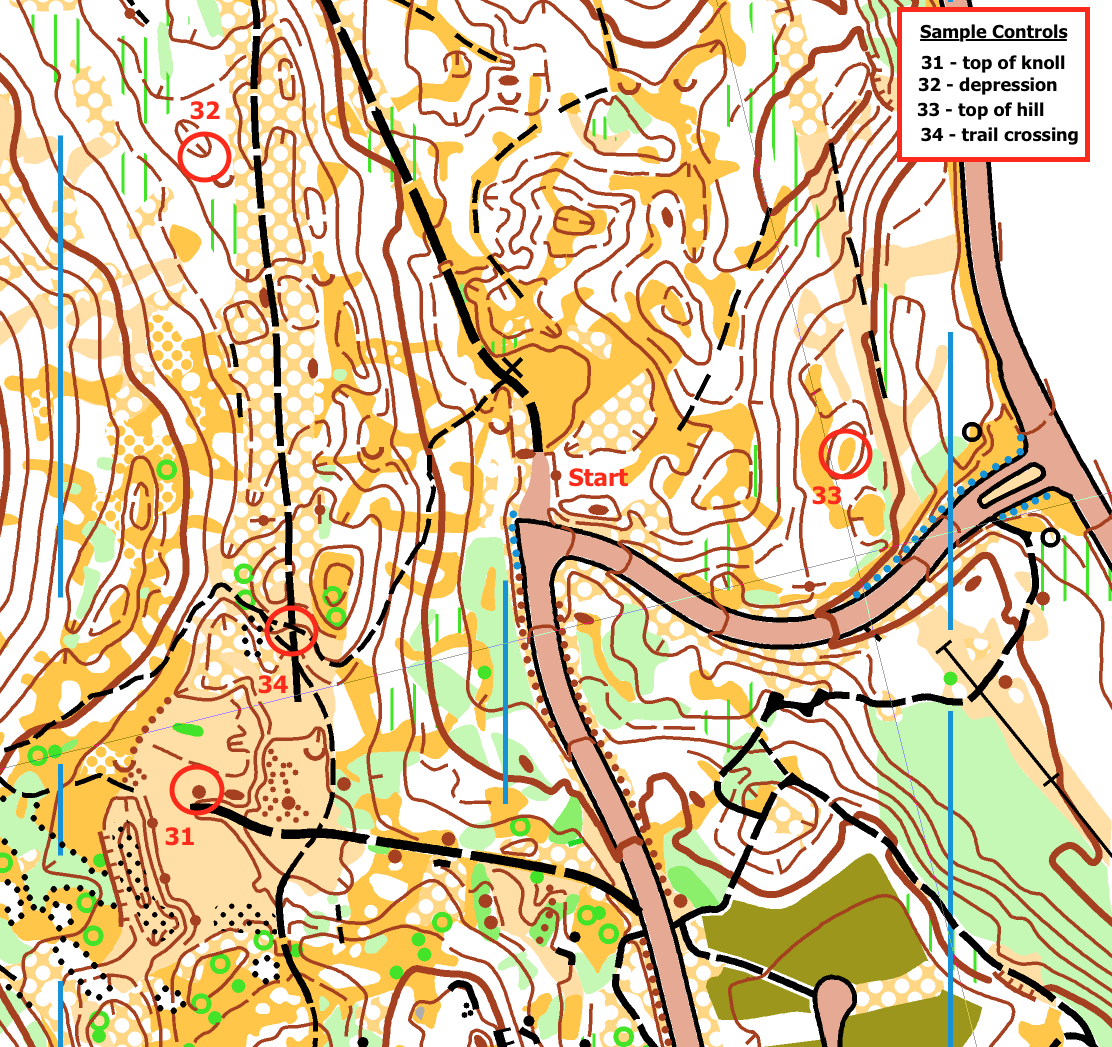 Extra: Club Orienteering Shirts: See, feel and maybe try on sample shirts so you can order yours. Last chance to order is by Monday, June 5th, 8:00 am. Details at the meet.

---
Location