Turkey Runoff 2019 Snowshoe
December 29th 2018 11:00am - 12:30pm
Organizer: Jim Webster (Event Director)
Hoping to reduce the effects of all that holiday feasting or just want to celebrate winter, then the Turkey Run-Off Snowshoe Race is for you. All the action starts at 11:00 AM on Saturday, December 29th, 2018. On site- check-in and late registration opens at 10:00 am.
Where:
Lois Creek Trail network, Kimberley, BC. Enter from Trail Street.
Format:
Participants will receive a map of the Lois Creek Trail System. On the map will be marked 13 control points (easily located along the trail system). The goal is locate as many control points, as you can, in 90 minutes.
Map:
Lois Creek Trails 1:12,500 5 m contours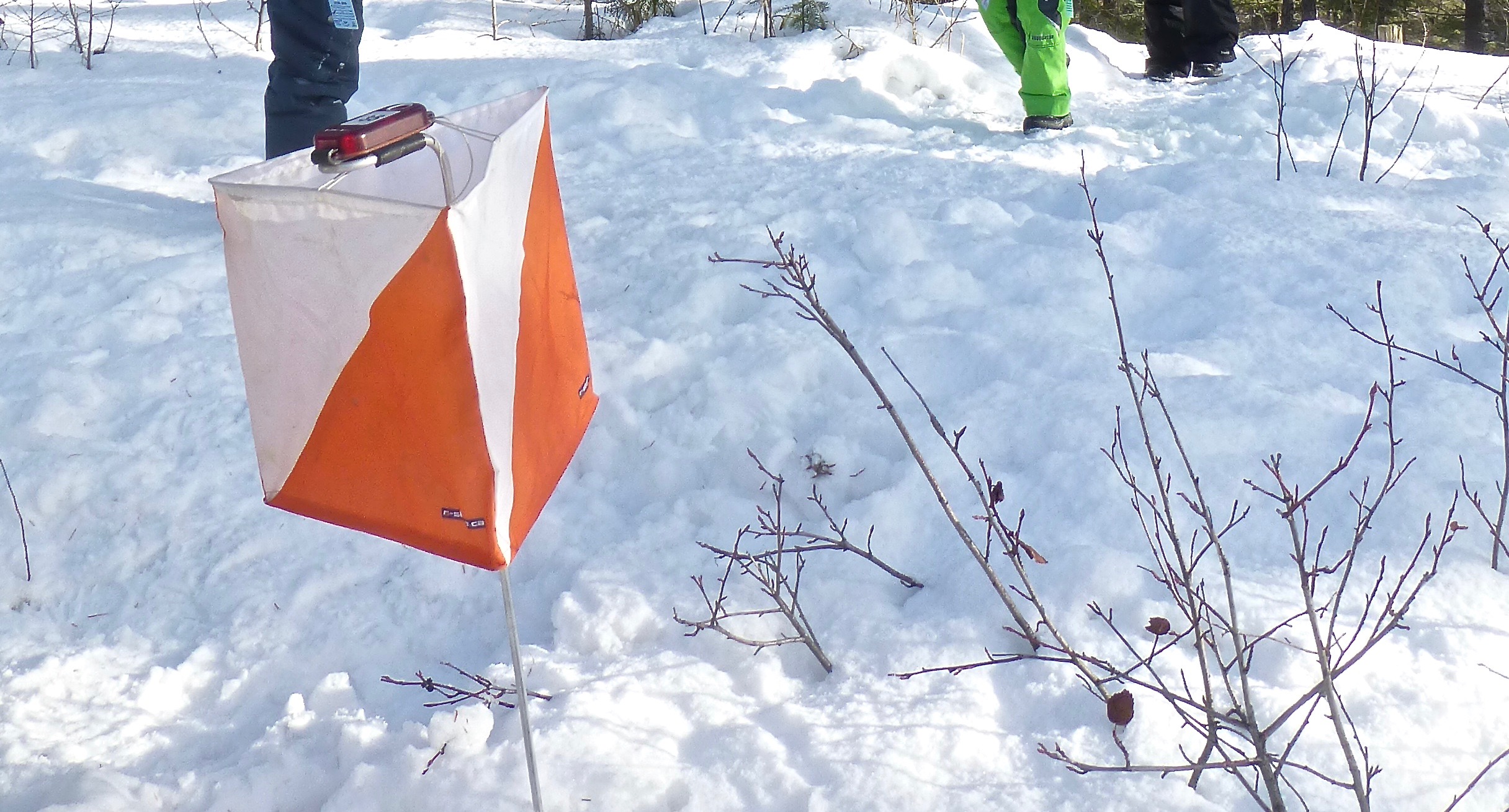 Categories:
Male - Solo
Female - Solo
Team - 2 to 4 people on the same team
Family - All members of the same family (Recreational)

* Junior participants 14 and under must enter on a team or family
Fees (include post event Weiner roast & 2019 KOC membership) :
$10 per person (less $5.00 for 2018 KOC members)
Pre-register by midnight Dec. 28th. Late fee of $2.00 applies for on the day registrations.

For non- KOC (Kootenay Orienteering Club) members your entry includes a 2019 membership.*
* our insurance policy requires that all participants require an Orienteering Canada or associated club membership
Your entry fee includes:
Turkey Run-off entry
Map
Wiener Roast
Refreshments
Awards
Use of SI Timing stick
2019 Kootenay Orienteering Club membership: $5.00 value
Registration:
Pre-registration is prefered. It speeds things up on the day and ensures we have enough food for everyone.
Registration check-in and late registration opens at 10:00 am at the Trail Street entrance to Lois Creek
On the Day:
10:00 am Registration check-in opens
10:30 am Clinic for newbies and first time participants - check-in early
10:50 am Registration closes
11:00 am Mass start
12:30 pm Course Closes - Everyone must be back at the finish. Late penalty applies.
12:45 pm Awards
Host: Kootenay Orienteering Club
Registration sign-in at the Trail Street entrance to Lois Creek
Start: Lois Creek - use Trail Street entrance and follow the trail for 300 metres.
We encourage participants to carry a cell phone. Emergency contact number will be printed on your map.
---
Location