Myrtle Benchlands (Forest Crowne) Virtual TNT Thursday Night Training
April 28th 2021 7:00am - June 30th 2021 12:00am
Organizer: Jim Webster (Event Director)
Mrytle Middle Distance Course Map

Our second orienteering event of the 2021 season is open to all registered members of the Kootenay Orienteering Club. If you are not yet a member, please note that membership is now done online: KOC 2021 Membership.
A NEW TYPE OF EVENT USING THE MapRun6 APP ON YOUR PHONE
This event is a self-directed activity designed to comply with current COVID19 restrictions and Orienteering Canada guidelines. You run/walk the course, obeying all current social distancing recommendations, with a map that you print out yourself from a pdf provided by the organizer. There are no physical markers or SI units at the control locations. Instead control locations are registered on a phone app called MapRun6 (https://maprunners.weebly.com/ ) which records your track using GPS and provides a "beep" when each control is reached and uploads your results when you are finished. In this way you can do your course in your own time, physically distanced from others, but still compare your uploaded results with everyone else's. You can also do your course without the phone app and then send your time to the event organizer.
THE COURSES
The SHORT is about 2.5 km and the route choices are straight-forward but still technical. It is suitable for beginners or those who want a short outing.
The LONG is about 4.5 km and has more options for routes.
The courses will be available for two weeks starting on Thursday April 29 and ending on June 30th. Please note that on orienteering maps areas coloured olive green or with purple crosshatching are out of bounds! Learn more about orienteering map symbols at map-symbols and the symbols on the course descriptions at control-descriptions

HERE ARE THE DETAILED INSTRUCTIONS:
Register as a KOC member (our insurance policy requires all participants be members) at KOC 2021 Membership . This only has to be done once per year).
Download the MEDIUM or SHORT course map from the pdfs linked at the top of this page and print a colour copy.
Install the MapRun6 app on your Android or Apple phone. Use the app to:
Register your name.
Select Event: Canada-> British Columbia -> -> Kimberley -> Myrtle Benchlands -> LONG or SHORT course
Download the course to your phone (you can also use this map to navigate but a paper map is bigger and better)
Go to the event area which is the sW corner of Forest Crowne in Kimberley - see LOCATION below - with your printed map and your phone (fully charged!).
Open the app and Select "Proceed to Start". The start is shown on the map as a triangle and is at the southwest end of Forest Crowne. Listen for the beep and then start your course.
Visit each control in order, taking the route that you prefer. You should hear a beep as you reach each control. Sometimes the app will capture another control and beep as you pass by – just ignore. If you're sure you're at a control but your phone does not beep, continue on. Your GPS track can be checked later.
The finish is shown on the map as two concentric circles and is back at the start. Only when you hear the finish beep will the timer stop and your track and time be automatically uploaded to the leader board.
Select "Show Results" to see your own track. Select "All Results" to see the leader board.
If your result shows "MP", i.e. Missed Punch, for a location your track shows you did reach, contact the event director who will try to fix it.
As an extra safety feature you can track your position on your phone. Before you go to the start (i.e. before Step 8) – go into Options and Settings and turn on "Display Present Location" and "Display Track".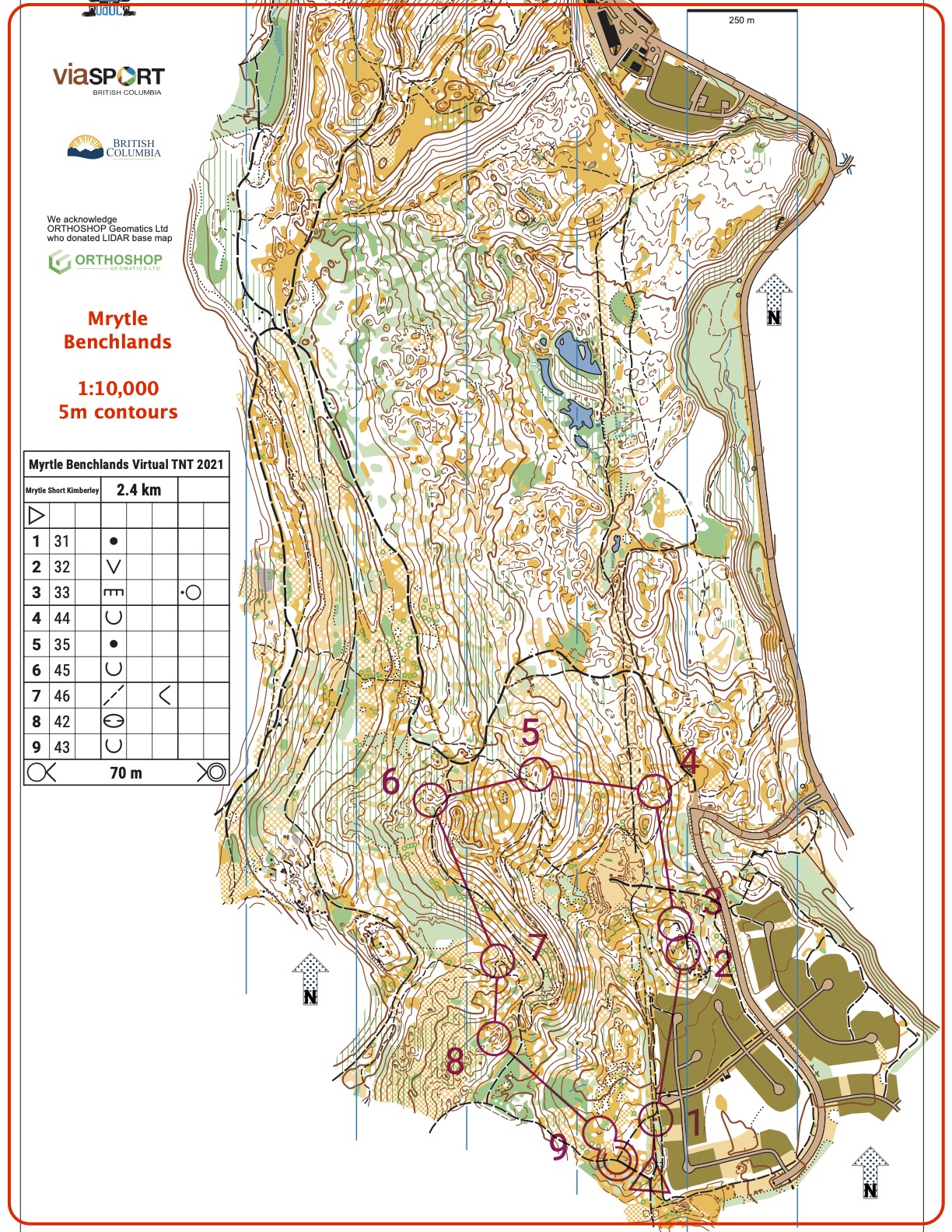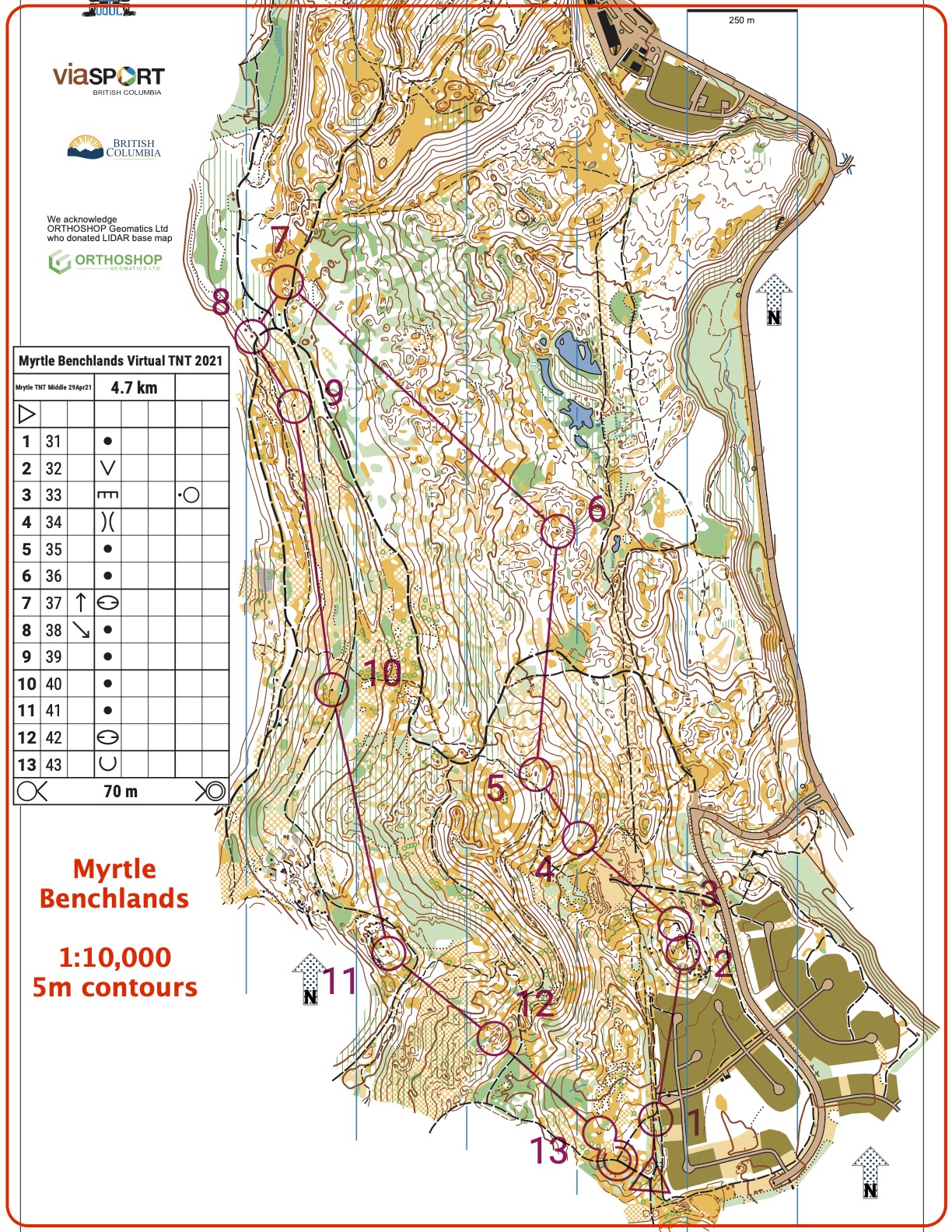 ---
Location